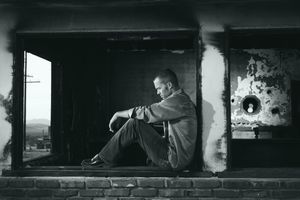 People want to believe that they don't care about what other people think of them. The reality is that we all care somewhat how others perceive us. We want people to like us. On a primal level we need other people for our survival; so if people don't like us we feel threatened. We may feel the need to defend our position. Sadly, doing this has a paradoxical effect. The very way we try to restore our survival actually threatens it more. Taking things personally and defending our position causes more damage to our relationships; it does not improve them. 
What happens to us when we take something personally? 
Taking things personally causes us to feel hurt, enraged, criticized, small, attacked, defensive and defeated. 
Taking something personally immediately makes you an adversary of the other person. You are no longer on the same team. There is a disconnect. 
When you take something personally, you make the scenario about you. Even if the words someone is saying are about you- know this – IT'S NOT ABOUT YOU. It's about them. This statement may anger you, but trust me, if you keep getting sucked into the content of what the person is saying, you will never be free. 
Do you remember as a kid playing with Chinese handcuffs? Someone would challenge you to put your fingers in each end of a woven paper tube and escape the "handcuffs." The harder you pulled your fingers apart the tighter the tube would get. Finally after struggling for a while, you would try a new way. The answer to freedom was counter-intuitive. You needed to push your fingers together to loosen the cuffs and gently remove yourself from its grip. 
When you are taking something personally and you defend yourself, realize that you are making the grip of negativity on you tighter. You are going in the wrong direction. You will need to try something different to get free. 
How can you stop taking it personally? 
1. Don't get in the fight. When you notice you are defending yourself – quit it! It doesn't work. 
2. Don't get lost in the content level. Go to the feeling level. If you notice you are feeling triggered by the words that are being said, stop. Turn your awareness to the person's mood. Are they grumpy? Do they seem tired? Wonder about how they are feeling. If you shift your response away from the content of what they are saying over to concern about how they are feeling, you will witness an immediate shift. It diffuses the negative charge. 
3. Tell yourself –" IT'S NOT ABOUT ME." If you are really triggered and are having trouble making the shift to the feeling level, tell yourself, "it's not about me." Repeat this phrase in your mind over and over until your triggers have settled down. Make it your mental mantra when you notice you are taking something personally. 
4. Agree with the person. Initially this tip may be infuriating. It may not feel true however this tip is a very powerful one. It is very disarming to agree with the other person. You immediately are on their team again. 
5. Self-sooth. Walk away for a set amount of time. Be sure to let the person know that you need to take a break, that you will be back and offer an estimated time of your return.
6. Meditate. There are many ways to meditate. One simple way is to download a free meditation timer on your phone and try a guided meditation. Meditation on a regular basis can help you stay more grounded in the face of a stressful trigger. 
7. Learn to trust yourself. The more you trust yourself and your own beliefs the less someone else's opinions will affect you. 
Final words: 
Remember it took time to develop this habit. It is going to take mindful practice to undo it. Congratulate yourself when you can choose not to take it personally. Be kind when you fall back in to old ways. You can try again. 
Keep practicing. The more you practice the less you will feel sucked-in. If you can stop taking things personally your relationships will improve, you feel more empowered and free and you will have more compassion for others.

Tracey Ashcraft, MA, LPC is a Licensed Professional Counselor and Coach. She has helped hundreds of people reduce stress. As a result these people are learning to take better care of themselves and are enjoying more fulfilling relationships and happier lives. To set up your free phone consultation call 303-668-5995 or drop us a line here.