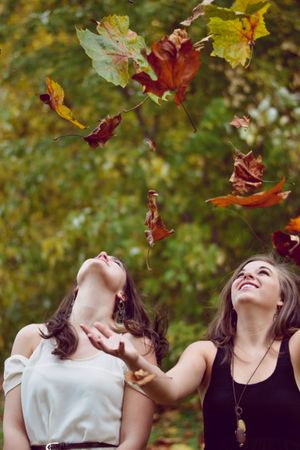 Ever wonder, "How can this person, who is supposed to be my best friend, be hurting me daily"? When you feel disconnected from and hurt by your partner, the relationship can feel more like a sentence than a sacred union. When you are experiencing disappointment and frustration in your relationship, you may find your thoughts drawn to escape. Before you throw in the towel, give these tips a try. 

1. Quit trying to get love. As crazy as this may sound, trying to get love from someone doesn't work. It may even drive away the person of your desires. 

2. Start giving love. It may seem counter-intuitive, to give love instead of trying to get love. But actually if you truly love someone you will want them to feel loved. Give them the love you wish to receive. It is important to give love with no expectations. Think of it as a pure gift. 

3. Don't take it personally. Taking things personally is a relationship killer. Nothing disconnects you faster from the one you love than taking something they said or did personally. When you take something personally you feel wounded by them. You become an enemy instead of a partner. (check out article for more tips on not taking it personally.)

4. Take care of yourself. This step may seem selfish or individualistic. It's not. When you take care of yourself, physically, emotionally and spiritually, you have more to offer your partner. Think about what it is like when you work on your hobby and then share your excitement with your partner over dinner. 

5. Create a routine together. Carve out time in your daily routine for shared time and experiences brings couples closer. Some examples of daily opportunities for connection include: Coffee in the am. Walks. Folding laundry together. Eating dinner together daily. 

6. Help your partner with their passions. Encourage your partner to enjoy their passions. Perhaps you pick up some fly tying supplies or scrap-booking supplies for them. Maybe it is attending their art opening or music practice. Even if you don't love their passion, showing that you are taking an interest can really help to strengthen your relationship. 

7. Show them you are thinking about them. Get creative. In addition to texting or calling them while you are away during the work day, try and think of what might please your partner. Maybe you stop on the way home and pick up a slice of your spouse's favorite cheesecake. Leave a love-note on the bathroom mirror written in lipstick. Plan a surprise getaway evening. Little gifts, notes, texts. Etc

8. Listen. Sadly listening is not an innate skill. It needs to be learned. Give your spouse 10 minutes of your undivided attention each day. That may not sound like much, but if you are truly focused on what they are saying, reflecting back a summary of what they are saying and must be feeling, it will improve your relationship. What better gift can you give your spouse than to have them feel really heard? 

9. Share. Sharing can be done in many ways. You may think that you already share your money, things, food and time with your spouse. Do you share your deepest thoughts, worries, dreams? Sharing these things increases intimacy and gives your partner the gift of knowing you more deeply. It also gives them a chance to show up for you. 

10. Truly commit. This tip may seem irrelevant. Perhaps you feel that since you are in a relationship that you are committed to your partner. Spend some time thinking about ways you may not be fully committed. Do you spend more time on the computer or with friends than with your partner? Do you pull away when they make a mistake? Do you fantasize about being single again? Truly committing takes sealing all the exits. When you shift your beliefs to be that you are together for life, you will put more of yourself into the relationship. 

Keep in mind that you don't have to do all of these steps at once to improve your relationship. Try incorporating one of these tips into your daily life each week. Also, your relationship can improve greatly even if you are the only one in the couple doing these things. It is not recommended to request that your partner do these things for you. Trust that by giving these things as a gift to your relationship that things will improve!

Tracey Ashcraft, MA, LPC is a confidence coach and relationship specialist.  Over the past 10 years she has helped hundreds of people live their best lives. Click here to learn more about how she can help you improve yours.